ABOUT US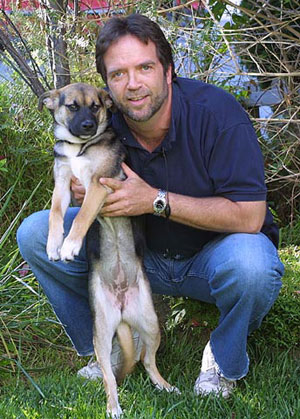 MNM Locations' Michael N. Marks has over 36 years of experience in the entertainment business. Starting out as a still photographer, he has also worked as a location scout and manager, 1st Assistant Director, DGA Unit Production Manager, Producer and Executive Producer. His location company, MMN Locations started providing locations to the film industry in the last millennium! (Okay, so it was 1999!)
As part of our continued commitment to build our location library in 2013, Michael is excited to add such diverse exclusive properties as the $50 million dollar Los Angeles Clippers Practice Facility, the 112 acre Camp Bob Waldorf on the Max Straus Campus campground, the old Firestone Warehouses,East Los Angeles College and Los Angeles Southwest College to the MNM Locations fold. We have properties from Santa Ynez & Lompoc down to Long Beach and from Castaic & Santa Clarita to Monrovia & La Habra! We pride ourselves on being responsive to your scouting needs, having up-to-date photos and a ensuring smooth filming experience.
MNM Locations has a tremendous need to acquire more unique properties!
The MNM Locations team values and thanks all of the major film studios, TV, commercial, video and still productions that have placed their trust in us over the years. We will continue to provide the personal & professional service you have become accustomed to.
BELOW IS A LIST OF SOME OF OUR RECENT SHOWS:
TV
Movies
Commercials

Dice
Animal Kingdom
Jean-Claude Van Johnson
Marvel's Agents of Shield
Rosewood
Ghosted
American Crime Story
Scorpion
Major Crimes
Fresh Off The Boat
Celebrity Apprentice
The Mentalist
Revenge
Dexter
Justified
True Blood
NCIS-LA
The Bridge
Grace & Frankie
The Comedians

Bright
Live By Night
Couples Retreat
Valentine's Day
jOBS
10 Things I Hate ABout Life
Sex Tape

City National Bank
Vodaphone
Samsung 360
Audi
Nascar
Lincoln
Best Buy
Propel
AAA Insurance
Taco Bell
Under Armour
Visa
Honda
Microsoft
Reebok
Mercedes
Chevy Trucks
Progressive Insurance
AT & T
Polaris
Sketchers
Pizza Hut
Toyota
Nintendo
ESPN
Lendingtree.com
Home Depot
AT&T
Wendy's